Lightstrip 2m
Regular price

$129.99

Sale price

$129.99

Unit price

per
Specifications

Brightness: 1400 Lumens
Colour rendering index (CRI): 80
Wattage Use: 17.0W at full brightness
Wattage Eq: 90W Incandescent
Wattage on Standby: Less than 0.5W
Voltage Range: AC 100-240V 50/60 Hz
Colour Temperature: 1500K to 9000K
Beam Angle: 120°
Dimming: Software dimming 1% -100%
Wi-Fi: 2.4GHz
Security: WPA, WPA2
Dims: 2000 mm x 12 mm x 4 mm

Extension limits:
Each power supply can support up to 10 Lightstrips with a maximum lumen output of 700lm up to 4m.

Lumens per meter:
1m: 700lm p/m
2m: 700lm p/m
3m: 700lm p/m
4m: 700lm p/m
5m: 560lm p/m
6m: 467lm p/m
7m: 400lm p/m
8m: 350lm p/m
9m: 311lm p/m
10m: 280lm p/m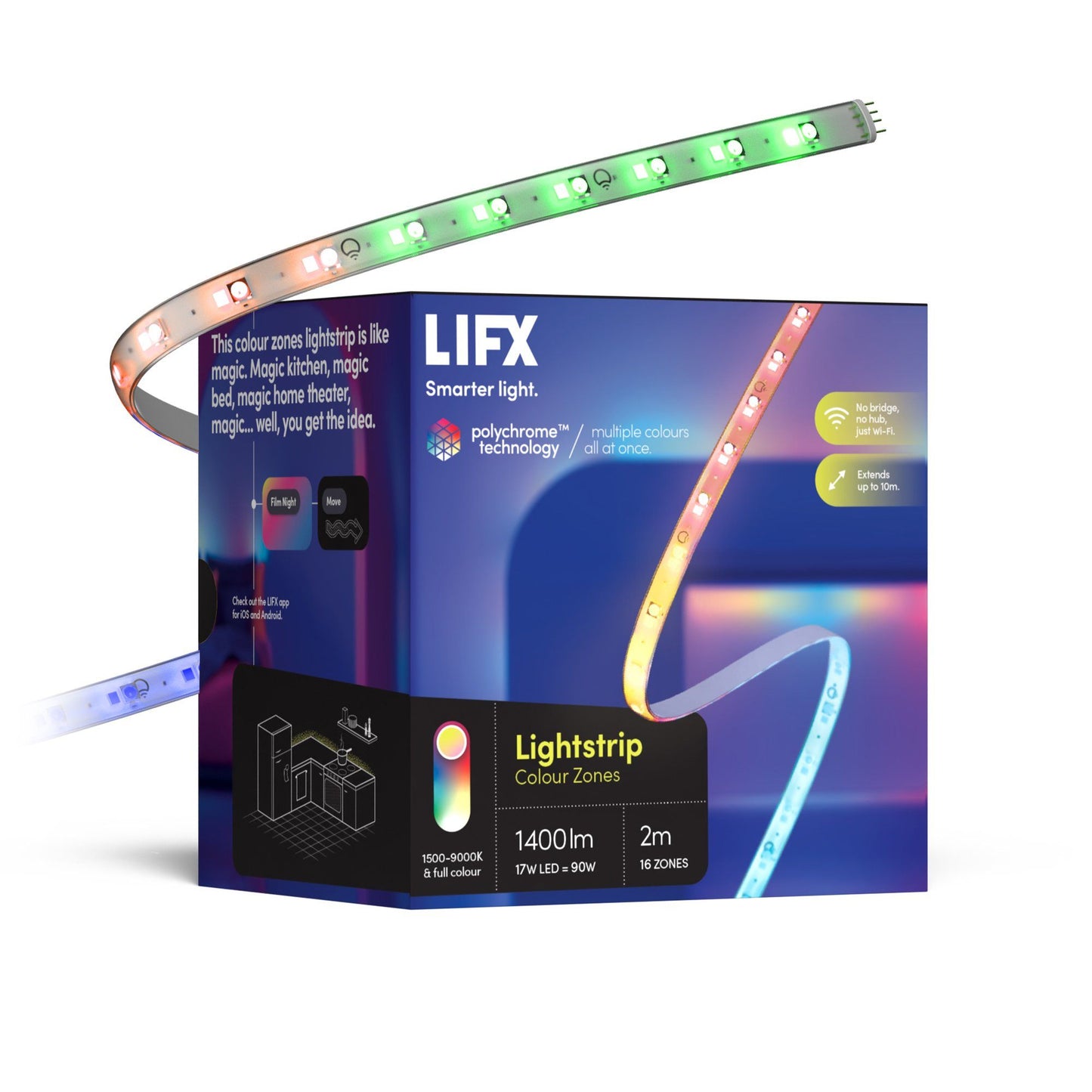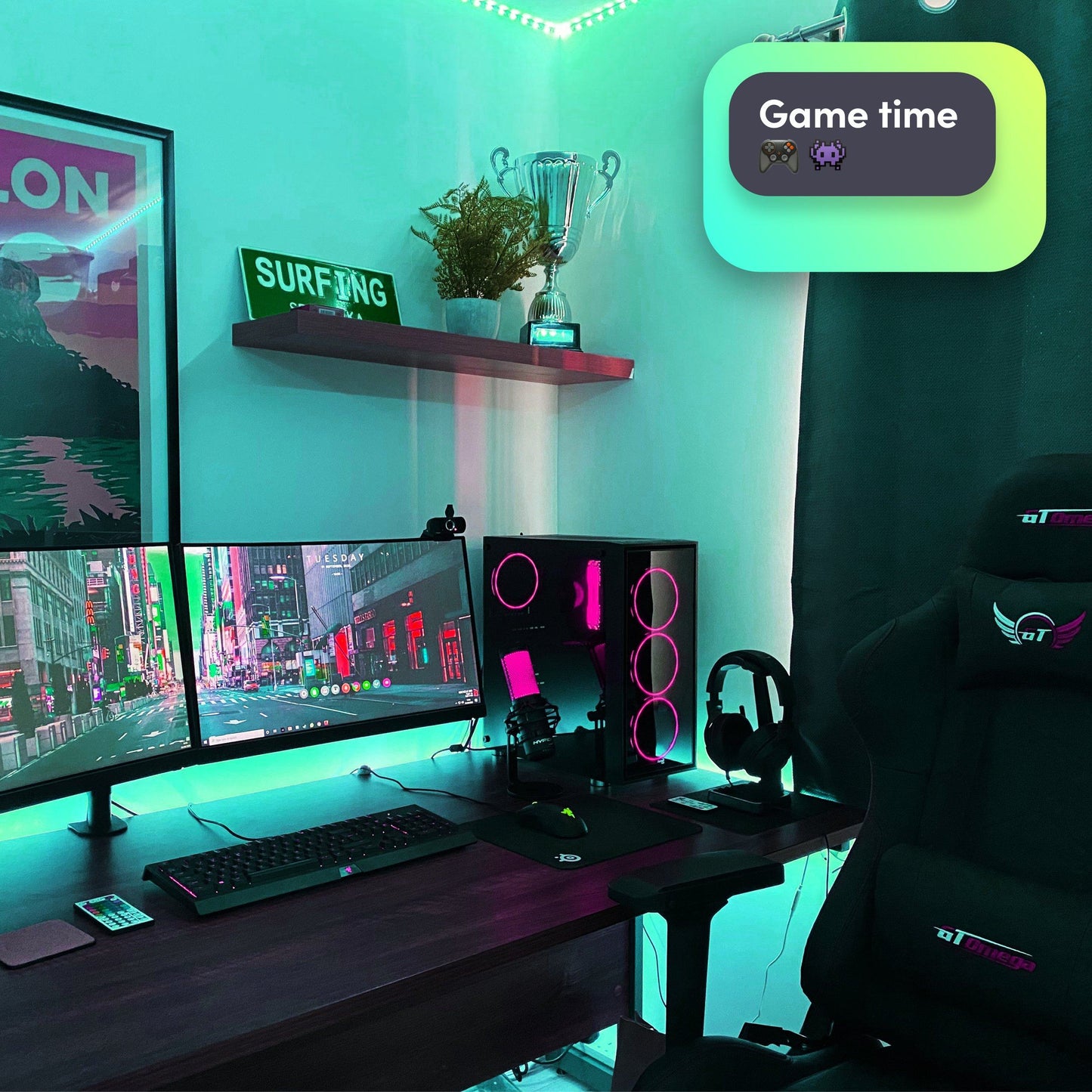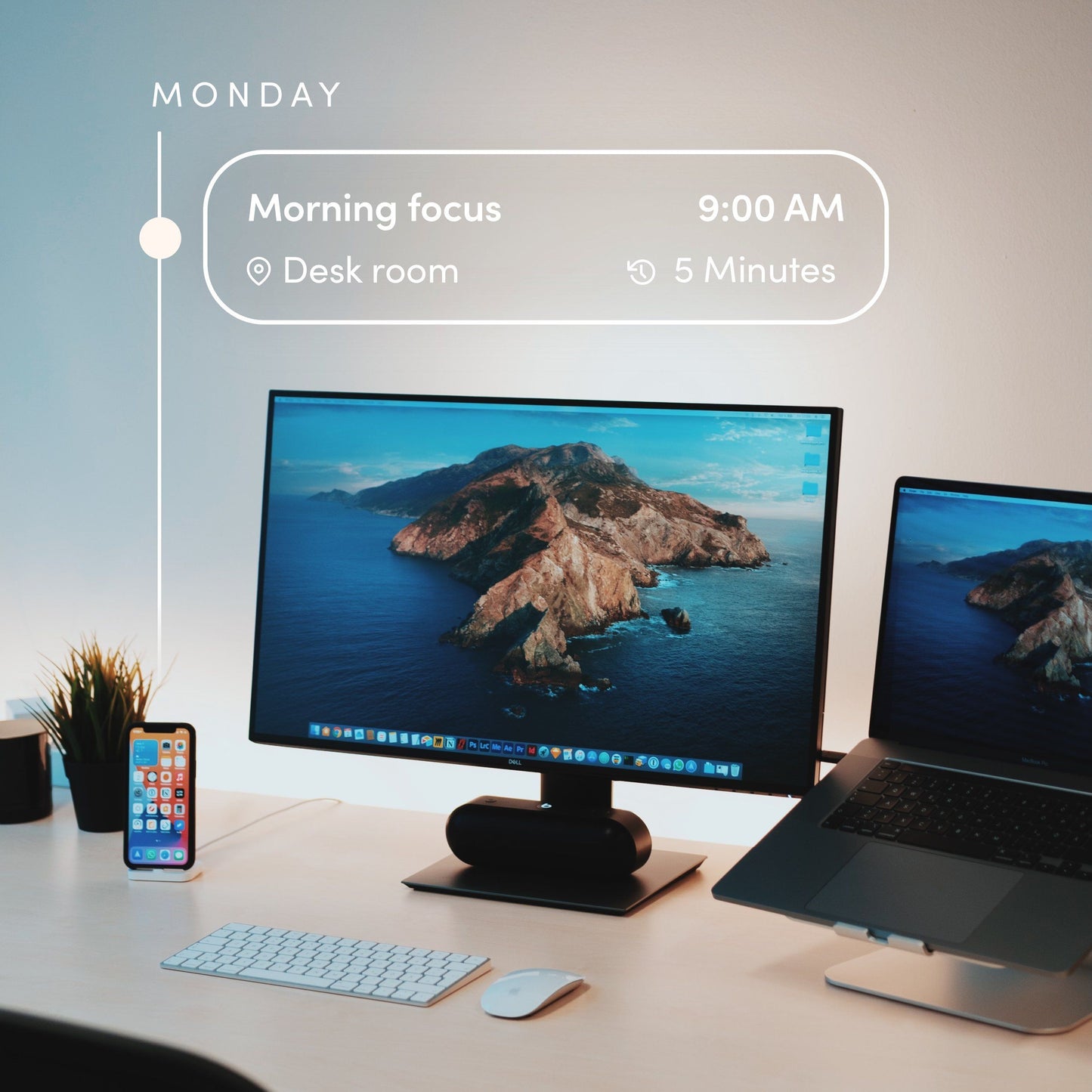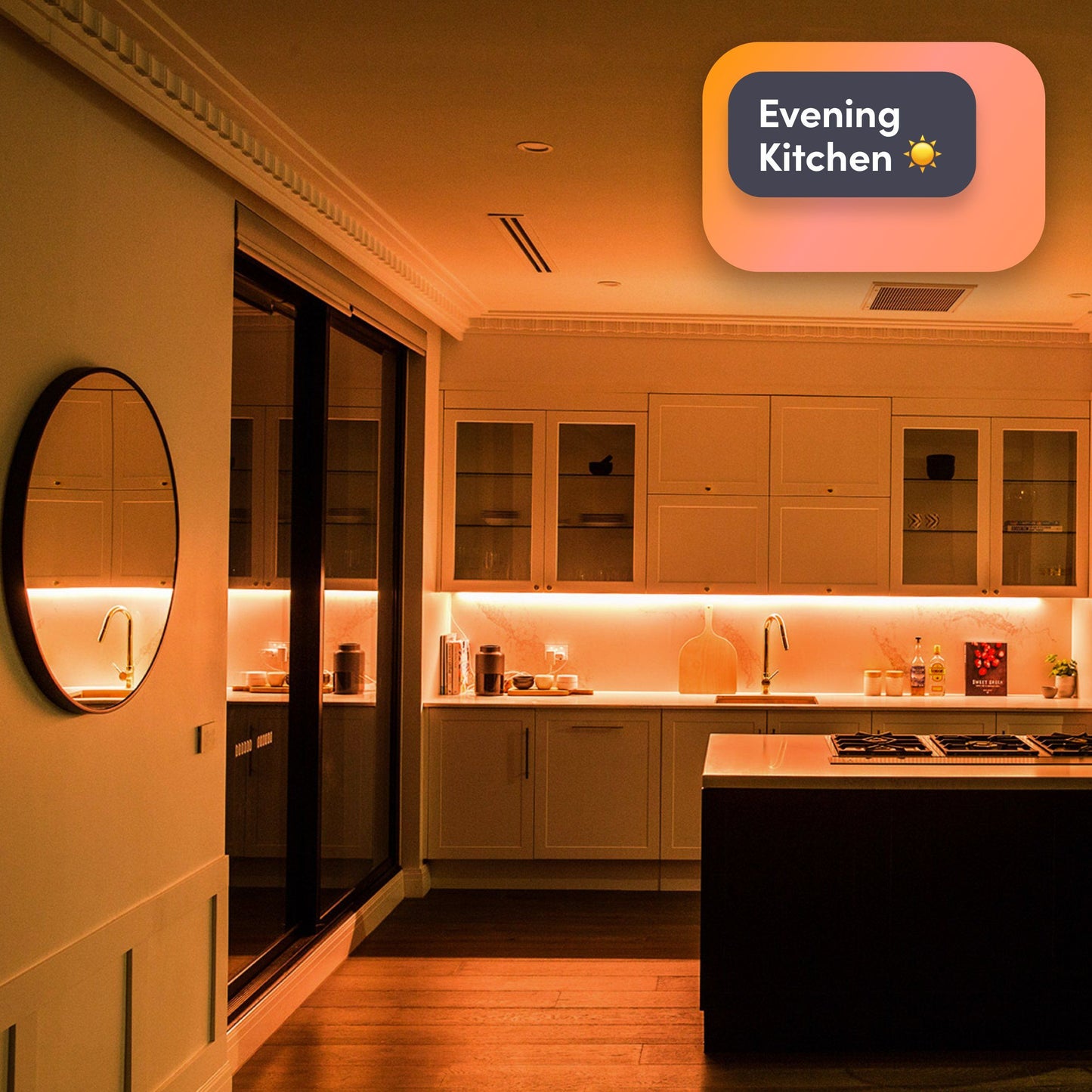 Meet Lightstrip 2m
A flexible 2m lightstrip, for highlights and multicoloured layouts. Features Polychrome Technology: 8 addressable colour zones per light strip, and millions of colours. Add more 1m lightstrip extensions for the perfect installation.

Kit includes: 2 x 1m of LED lightstrip + controller + power supply + plug.
Hands free control
Leave the app in your pocket and use voice control to set the perfect light for the task or mood.
Flexible and extendable
These LED light strips can bend and extend up to 10m, allowing them to fit in almost any space from staircases to bed frames, cabinets and desks.
Sync with your Razer Chroma gear

Your lights can react to in-game events and extend the experience with exclusive effects for deeper immersion when you connect to Razer Chroma.

Multicolour, interactive and animated

With Polychrome Technology (TM) you can paint or animate many colours along a single strip – and then bring them to life with our exclusive app effects.
Hey Google, Alexa, Siri...
Ask Google to control smart devices in your home. No matter where you are, get things done – whenever you want.

"Hey Google, dim the living room lights and turn on Netflix."

LIFX works with Amazon Alexa products to control your lights with your voice. No need to unlock your phone and open the app.

"Alexa... Set the living room to warm white."

Turn your iPhone into a universal remote for your smart home with Apple HomeKit.

Say "Siri, I'm home," and have HomeKit unlock your door and set your LIFX lighting to your favourite scene.
Testimonials & Awards
LIFX smart bulbs deliver excellent smart lighting

"They're really very good as smart bulbs, nailing the colour aspect perfectly, responding well to commands, and tying in neatly to your choice of smart assistant. The app offers one-touch control of your connected lights, and some very detailed control deeper down, and everything's easy to set up and get running."
Read more

Best color-changing smart bulb

"Like I said, I think Lifx lights belong right at the top of your list if you're looking to add a smart pop of color to your home's lighting systems. The brand sells a variety of bulbs and smart lights that all put out bright, great-looking colors, all of which can connect with Alexa, Siri or Google Assistant with absolutely no need for a hub."




LIFX smart bulbs deliver excellent smart lighting

"LIFX offers a plethora of smart light options; from color and white bulbs, that come both in full size and the more compact LIFX Mini design, as well as lightstrips, LIFX Beam - the brands own take on smart light wall art and LIFX Clean - a smart light that can also kill bacteria."