Colour Downlight (1-Pack)
Regular price

$69.99

Sale price

$69.99

Unit price

per
Specifications

Brightness: 800 Lumens
Colour rendering index (CRI): 80
Wattage Use: 6.5W at full brightness
Wattage Eq: 60W Incandescent
Wattage on Standby: Less than 0.5W
Voltage Range: AC 100-240V 50/60 Hz
Colour Temperature: 1500K to 9000K
Beam Angle: 110°
Dimming: Software dimming 1% -100%
Wi-Fi: 2.4GHz
Security: WPA, WPA2
Dims: 115 mm x 115 mm x 58 mm
IP Rating: Water resistant IP65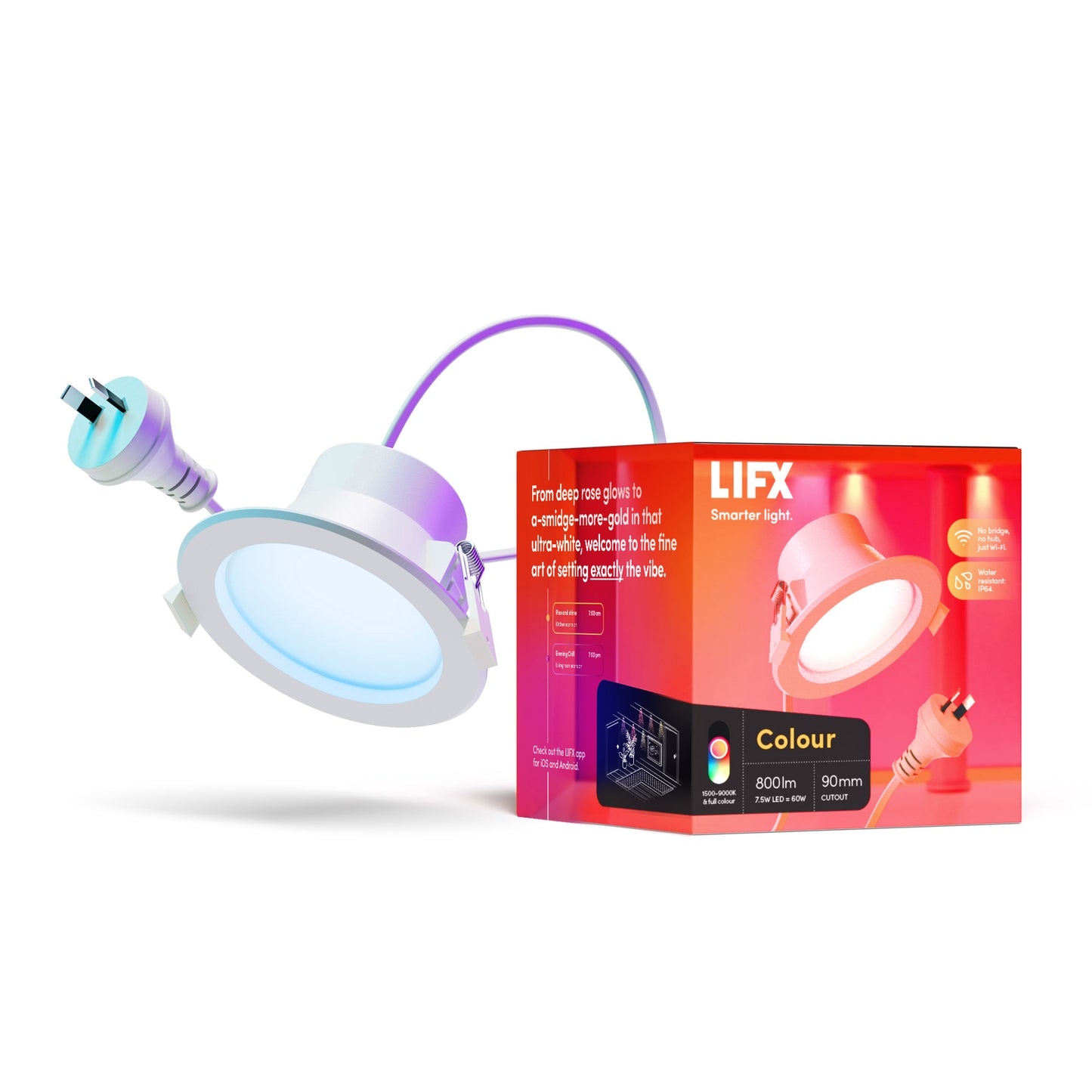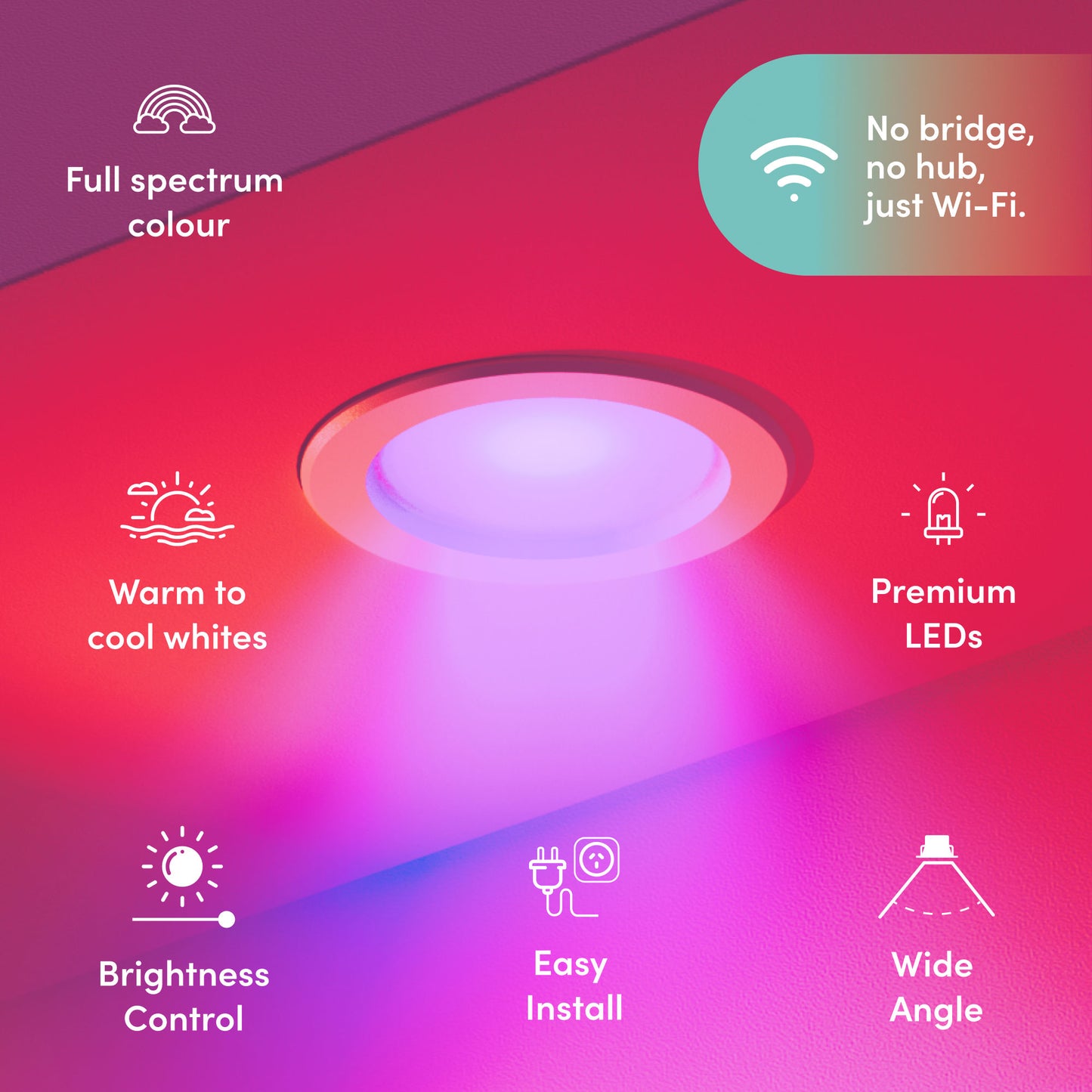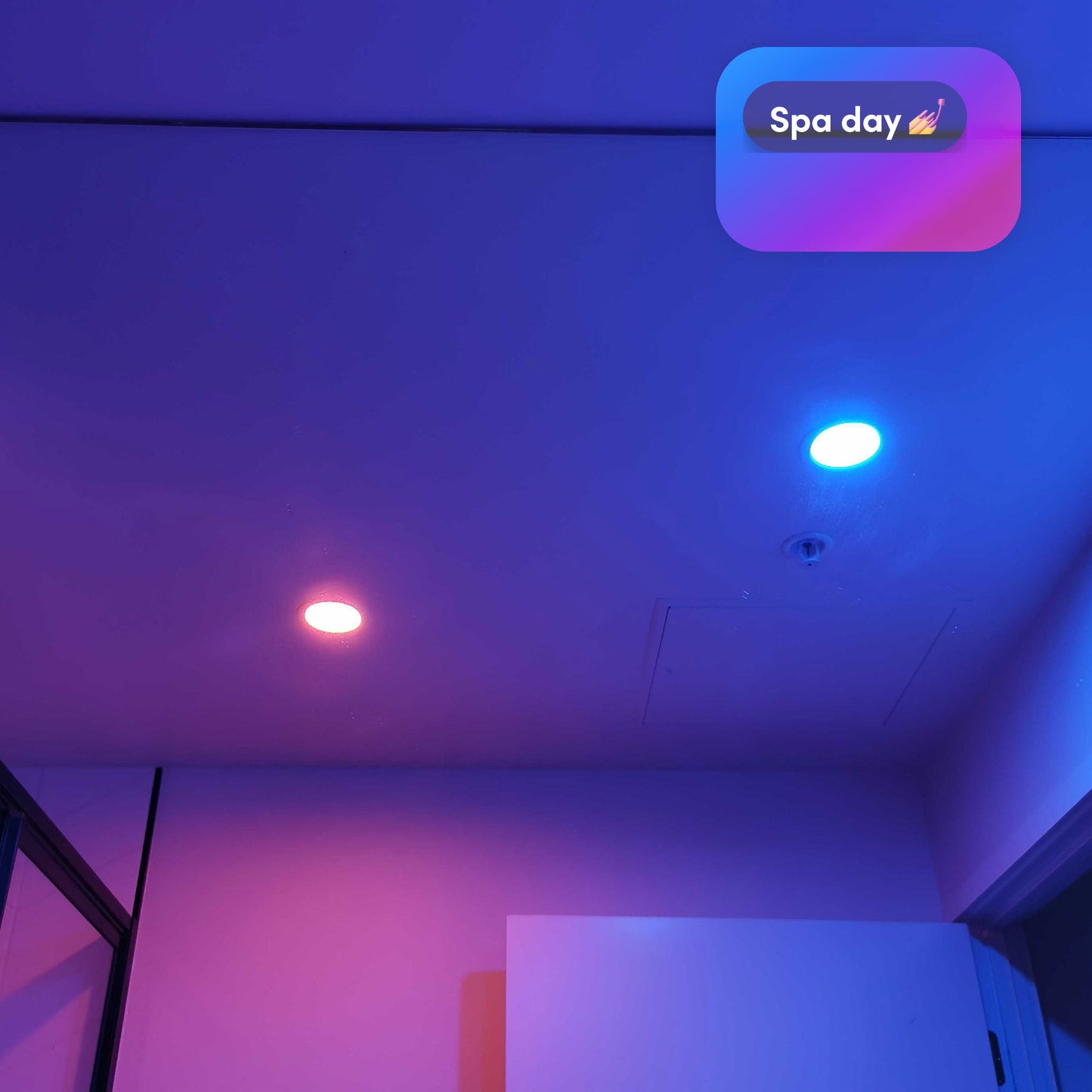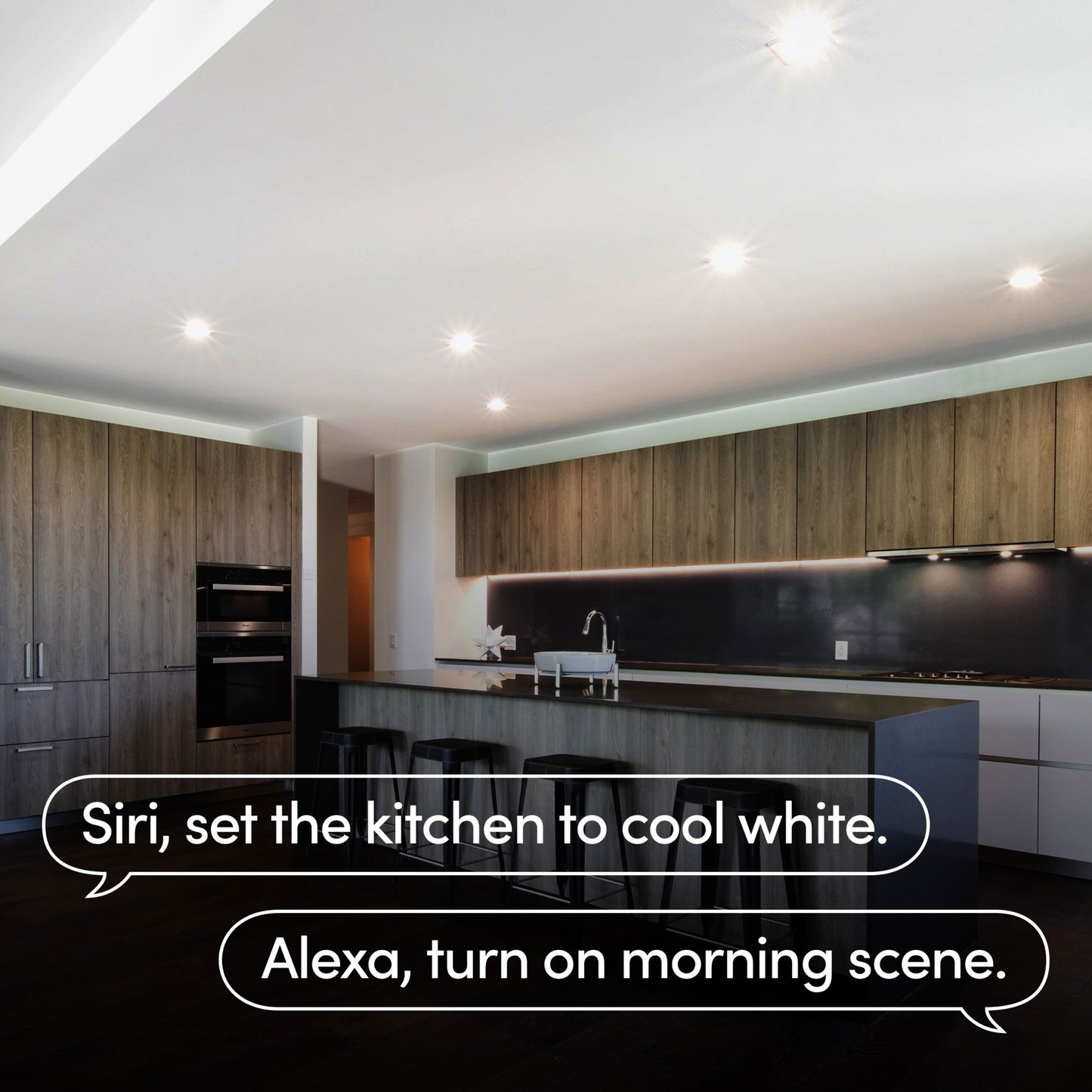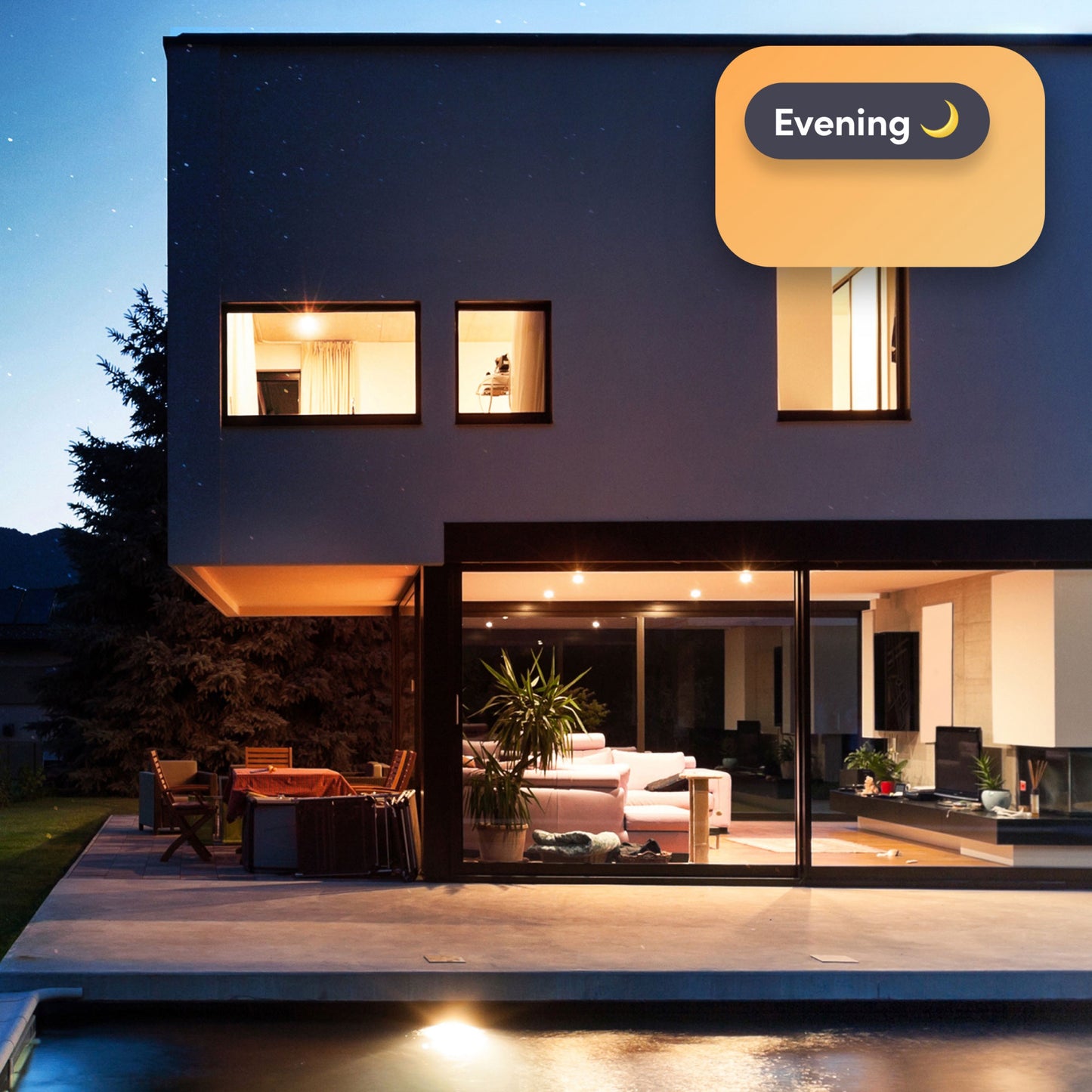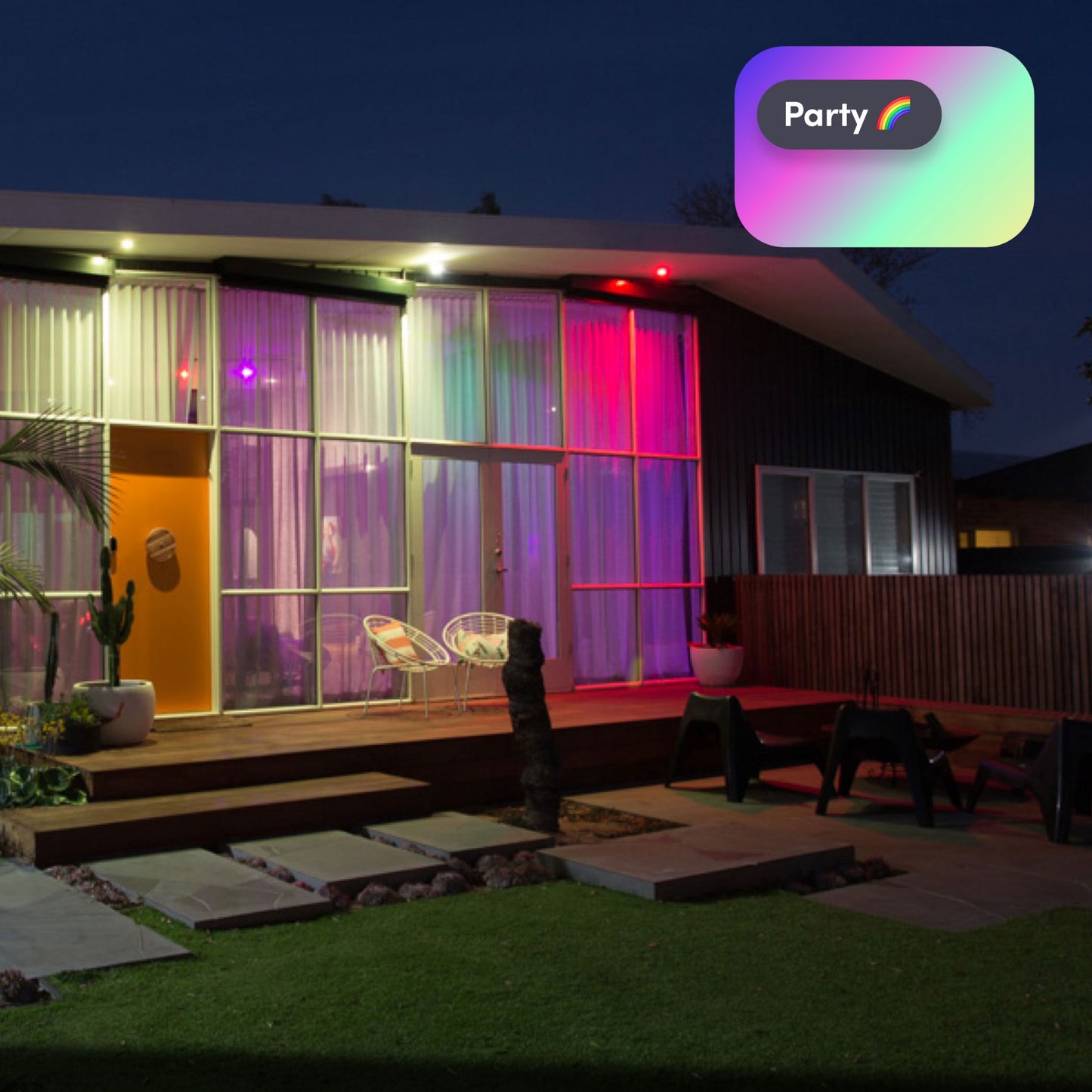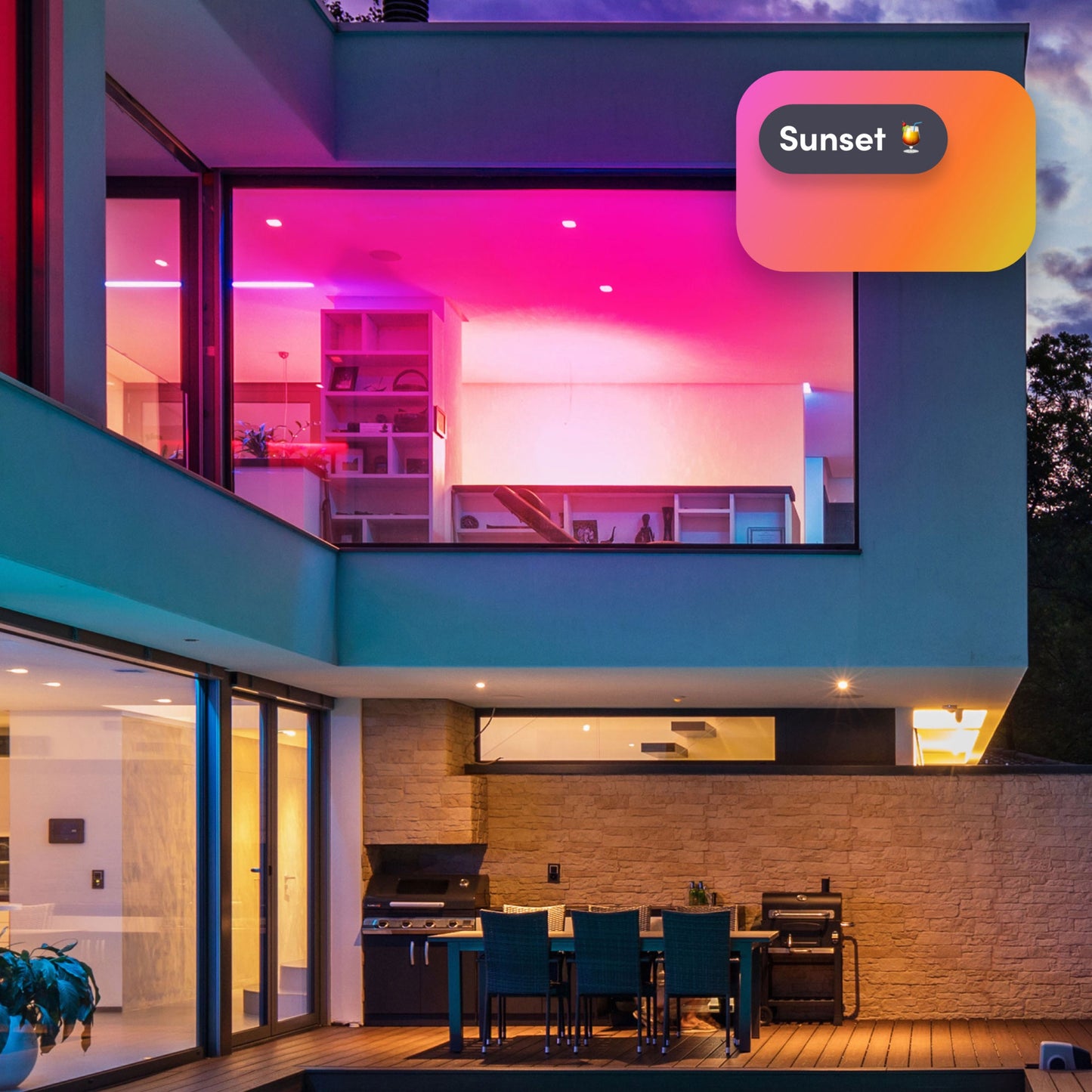 A downlight with seriously good colour
We've selected premium LEDs specifically to boost the colour.

We've built a proprietary algorithm to actively calibrate colour output. (Ok, yes—we're nerds.) This means all your LIFX lights will match, bulbs, downlights and lightstrips.

Our colour-tech helps us custom mix the broadest white range in smart, helping you work, sleep and relax better.
Rated for safety and flexibility
Rated IC-4 (abutted & covered) and IP65 water resistant for safe use throughout your home. You will have peace of mind when installing into you ceiling and using in bathroom areas.
Bright and efficient
The LIFX Colour Downlight has an output of 800 lumens, the equivalent of a 60 Watt traditional incandescent bulb with the benefit of only 7.5W energy use.

LIFX products also have the broadest in-market spectrum of whites ranging from super-warm 1500K to ultra-cool 9000K.
Brighter lumens & CRI for more vivid living

With an impressive 800 lumen count, the Colour Downlight is unbeatable when it comes to illuminating your entire space. And with 80+ CRI, your furniture, decor, and personal items will appear more vivid than they would under incandescent or natural sunlight.

Millions of colours to suit any mood

Instantly change the mood in your room with a massive range of colour options. Light up your space with gentle pinks for calm while you do yoga, vivid purples and greens for parties, or your favourite team's colours for game night.
Hey Google, Alexa, Siri...
Ask Google to control smart devices in your home. No matter where you are, get things done – whenever you want.

"Hey Google, dim the living room lights and turn on Netflix."

LIFX works with Amazon Alexa products to control your lights with your voice. No need to unlock your phone and open the app.

"Alexa... Set the living room to warm white."

Turn your iPhone into a universal remote for your smart home with Apple HomeKit.

Say "Siri, I'm home," and have HomeKit unlock your door and set your LIFX lighting to your favourite scene.
Testimonials & Awards
LIFX smart bulbs deliver excellent smart lighting

"They're really very good as smart bulbs, nailing the colour aspect perfectly, responding well to commands, and tying in neatly to your choice of smart assistant. The app offers one-touch control of your connected lights, and some very detailed control deeper down, and everything's easy to set up and get running."
Read more

Best color-changing smart bulb

"Like I said, I think Lifx lights belong right at the top of your list if you're looking to add a smart pop of color to your home's lighting systems. The brand sells a variety of bulbs and smart lights that all put out bright, great-looking colors, all of which can connect with Alexa, Siri or Google Assistant with absolutely no need for a hub."




LIFX smart bulbs deliver excellent smart lighting

"LIFX offers a plethora of smart light options; from color and white bulbs, that come both in full size and the more compact LIFX Mini design, as well as lightstrips, LIFX Beam - the brands own take on smart light wall art and LIFX Clean - a smart light that can also kill bacteria."