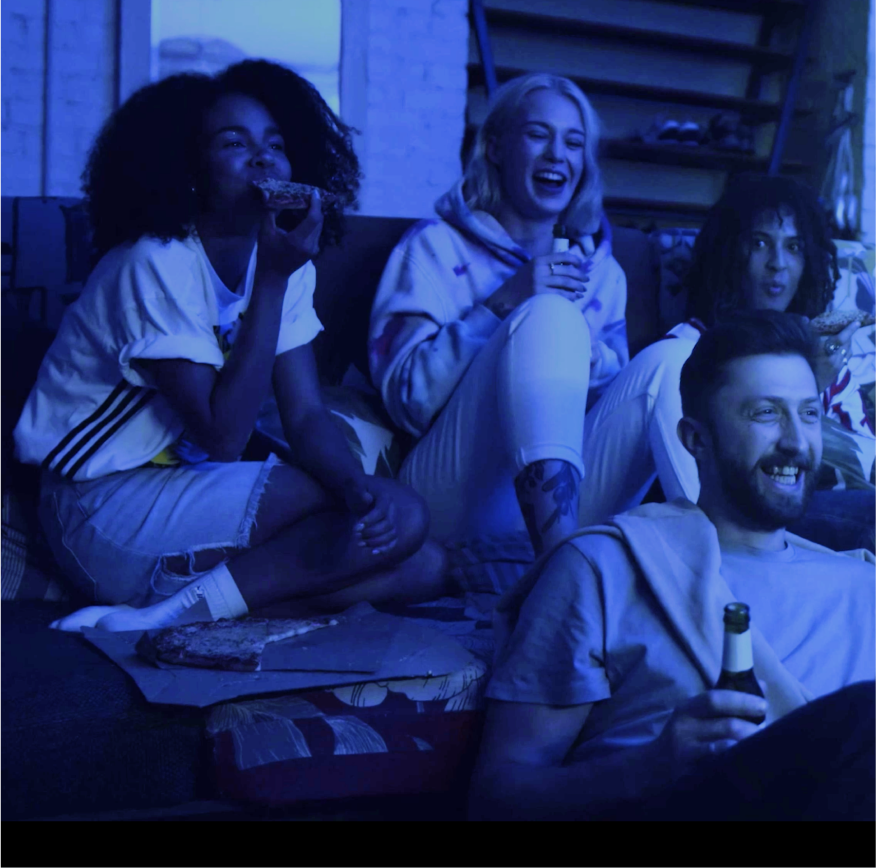 Lights for movies with the crew.
Host movie nights that are worth staying in for. With preset Scenes to get the mood lighting just right, vivid colours, and animated Effects, the only thing you'll have to worry about when entertaining guests is picking the right movie.
Lights for full immersion.
Transport yourself into the world of your favourite movie without a trip to the cinema by transforming your space with vibrant colours. Or, for the true cinephiles, match the cinematography style with a variety of shadows and shading to create the fully immersive experience you've been waiting for.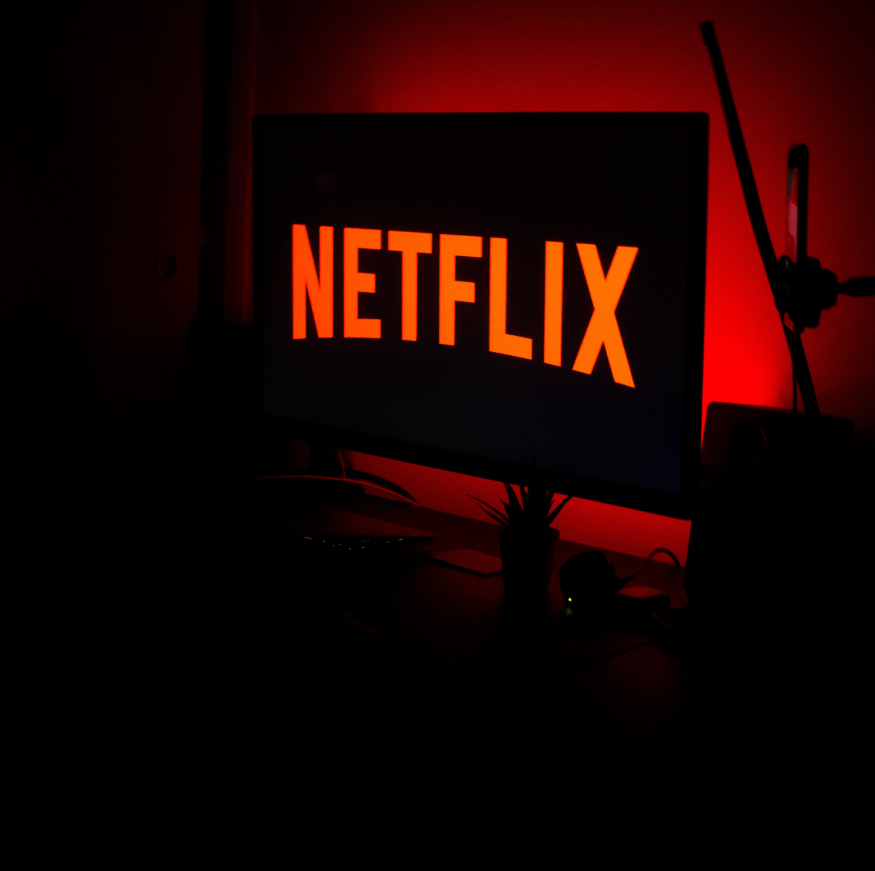 Lights for bingeing before bed.
To watch another episode, or to get a good night's sleep? Well, we say: why choose? Reduce the pesky effects of blue light keeping you awake long after the show's over by using red bias lighting. Not only will it help you wind down while you binge another 30 minutes, but it'll also reduce eye strain. Go on, watch what happens next.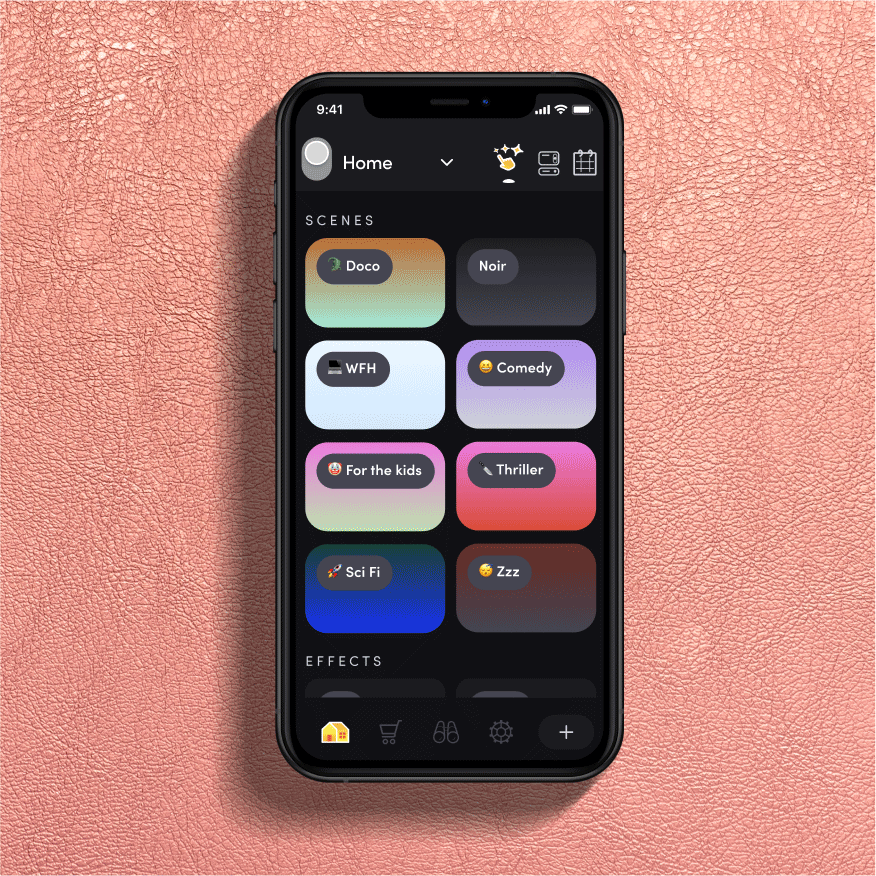 Preset the vibe for every genre.
With the LIFX app, set each individual light in your living room to the perfect shade, colour and brightness, then capture every setting in a single Scene to use for movies to come. Whether the film of the night is drama, comedy or horror, you can get the vibe just right, every time.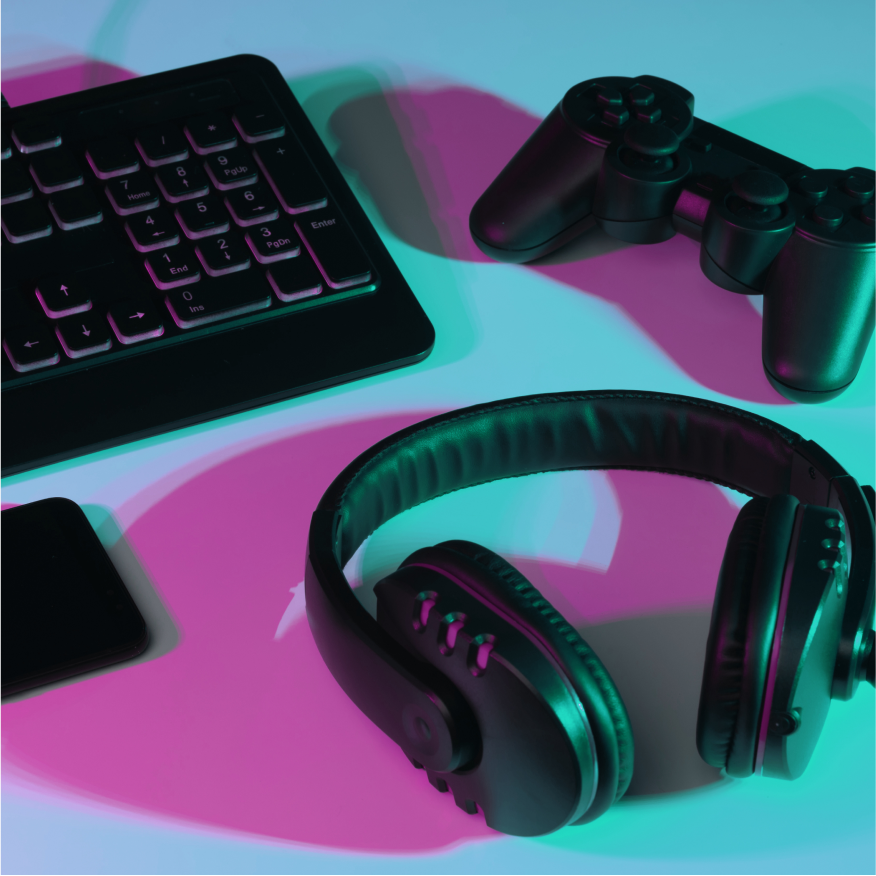 From videos to video games in a flick.
Your downtime doesn't have to end when the movie finishes. Take yourself out of the film and back into your favourite game in seconds. With the flick of a button, set the lights in your den to shift from dim theatre ambers to bright, bold blues and purples for an easy transition between two worlds.
More lights for gaming