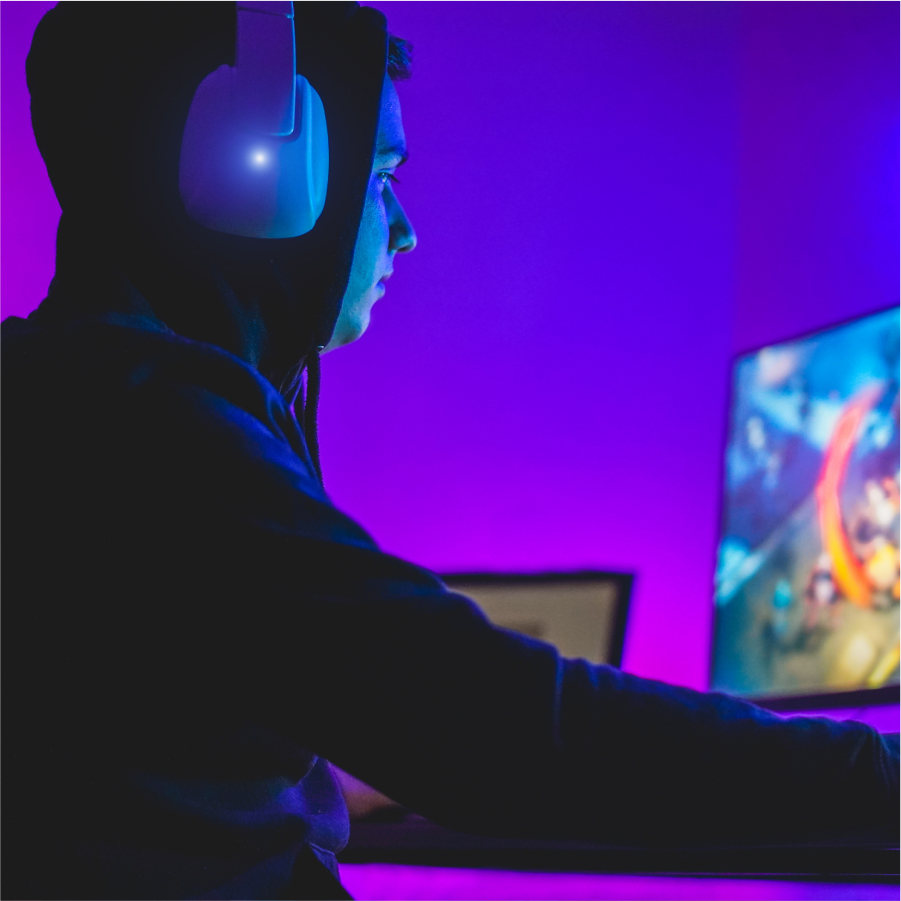 Lights for full immersion.
Transport yourself into the world of your game by transforming your space with vibrant colours. Bold hues to match the game you're currently into will help you create the fully immersive experience you've been waiting for.
Lights for peak performance.
Bright white light at 6000K (the same colour temperature as the sun) has been proven to enhance performance and improve focus. Enhance your gameplay with lighting that lets your skills thrive.
Lights for reduced eye strain.
Staring at screens for long periods of time can cause eye strain, which can seriously hurt your gaming performance. The best quick fix? Bias lighting. Projecting light behind your monitor will not only reduce blue light intensity, but also increase the vibrant contrast of colours on your screen. Your eyes will thank us later.
Lighting with every hue to suit any game.
Why chose one colour when you can use our unique Polychrome tech to paint your LIFX RGB lights in an array of hues? Transform your space as each individual colour works together to create an ombre effect in a single light. Then animate the colours to create movement effects like waves or candle light flickers. What will you create?
Lighting for sharing your skills on socials.
Like sharing your sessions with the community? Give your viewers something to look at with customised colours and animated effects on your LIFX lights. Save each of your light's setting by creating a Scene on our app to cut down on on future content creation time, and get back to what you love most – the game.
More lights for content creation